Boca Raton Commercial Gutter Installation: Waterstone Resort and Marina Project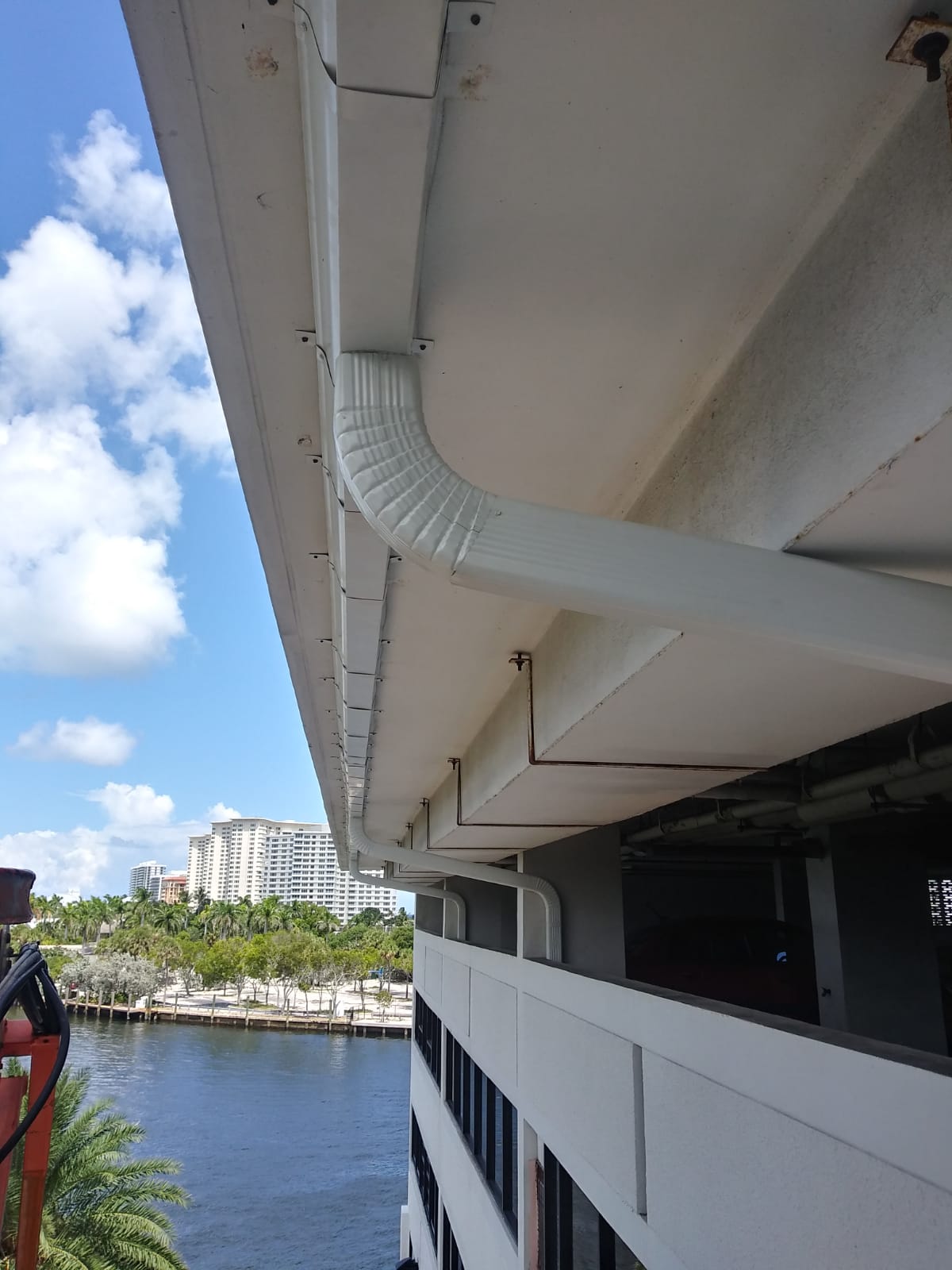 As one of Boca Raton's premier waterfront properties, the Waterstone Resort and Marina is an iconic fixture in the South Florida region drawing thousands of tourists each and every year. Needless to say, the property managers wanted to be sure they hired the top Boca Raton gutter company when they started having issues with leaking.
The existing gutters had been leaking onto the hotel's outside courtyard. They were not standard gutters in any way and had to be removed/installed using a boom lift. Once the old gutters were safely removed, the new gutters were installed underneath.
Most gutter companies wouldn't even touch this job but our team of commercial gutter installation professionals was well equipped and used to doing jobs like these that are out of the norm. The job was completed flawlessly and the luxurious Four-Diamond boutique hotel was able to return to normal business operations immediately.
---
Project Details
Our warranty is unmatched in the industry:
Project Type: Commercial Gutter Installation
Products/Equipment Used: Boom Lift
---
Project Gallery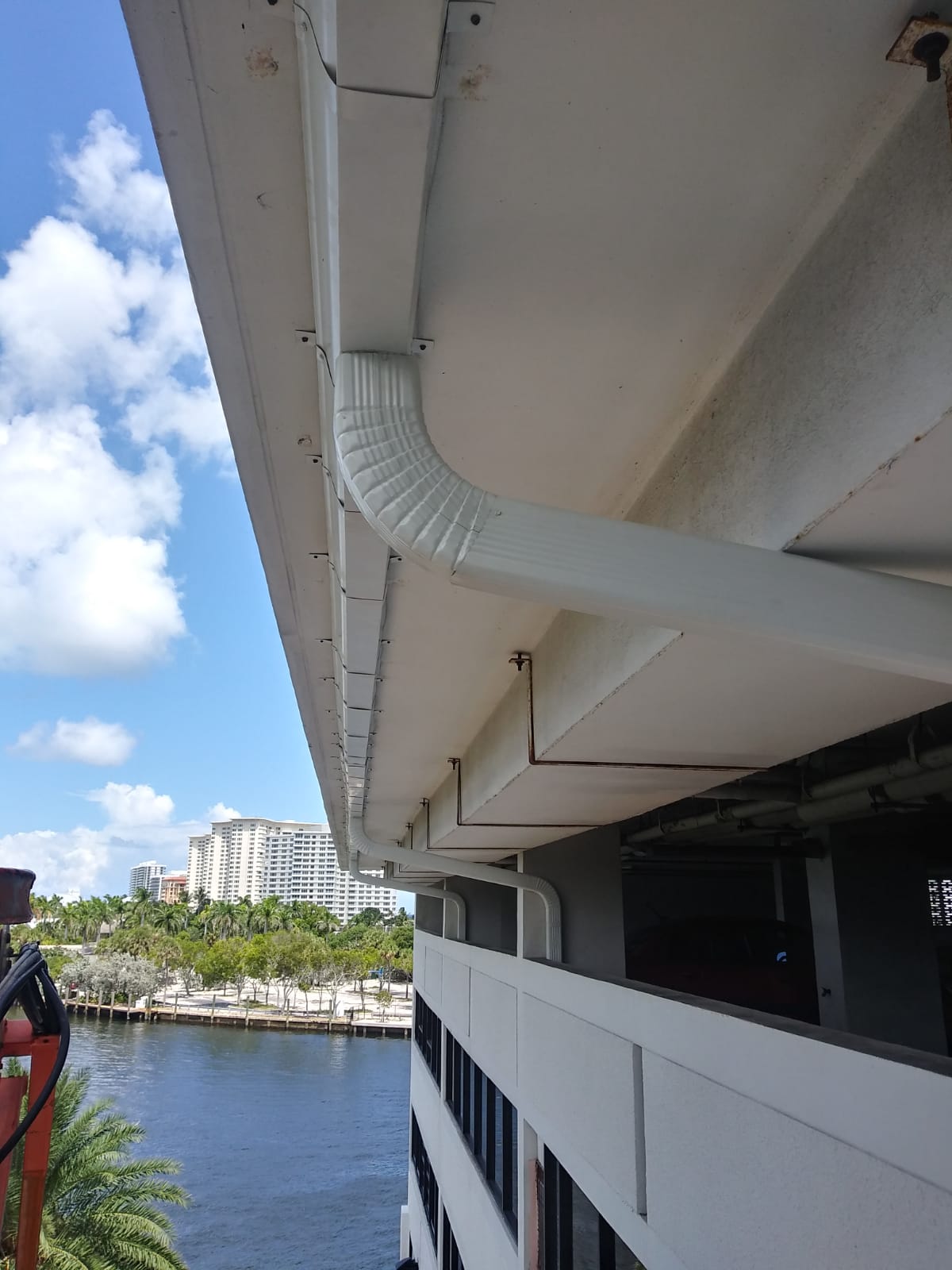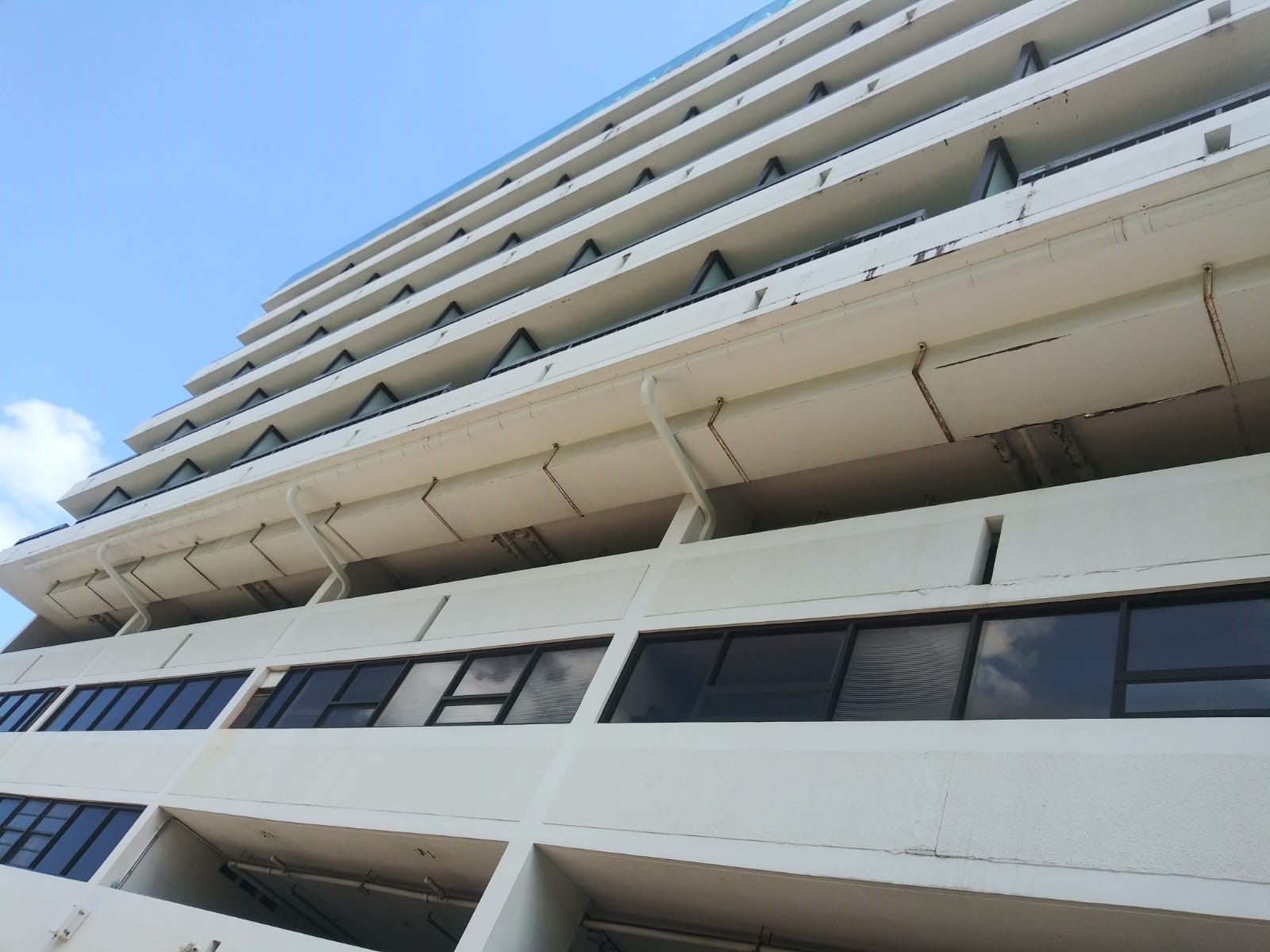 ---
---
Recent Articles
Your Boca Raton residence is a highly valuable investment. At the same time and more importantly, it is the place where you and your family form and share some of your most joyous memories. In order to ensure that you home provides your family with the comfort and security that you expect and deserve, it is important to keep your property protected. During rain and storms, the gutters... Read More

Having well functioning gutters on your Boca Raton home is highly important. Your gutters protect your property from substantial water damage. Because it rains so much in the local area, you cannot forego the responsibility of having gutters on your residence. Read More
---
If you would like to know more about your Boca Raton gutter company then please call 954-380-8242 or complete our online request form.