Gutter Installation Experts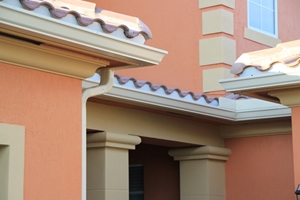 At Nova Gutter Corporation, our Boca Raton gutter company is here to provide the local community with the highest quality gutter installation services possible. For the last ten years, local residents and families have trusted our Boca Raton gutter installation experts with all their gutter related needs. In every service that we provide, our team works its hardest in order to achieve the highest levels of customer satisfaction.
Having properly designed and installed gutters on your residence is vitally important. Your gutters protect every portion of your property's exterior whenever it is raining in the local area. Without gutters in Boca Raton and the surrounding areas of South Florida, water would cascade off the surface of roofs, damaging siding, windows, doors, landscaping, and driveways. In the worst possible circumstance, water that collects near your property can cause substantial damage to your foundation.
If you need to install new gutters on your Boca Raton area home, call Nova Gutter Corporation today. Our Boca Raton gutter installation professionals specialize in custom designing and installing high quality seamless gutters for our customers. With our assistance, you can rest assured knowing your property is properly protected at all times. Our courteous staff would be happy to answer any of your questions and to schedule your appointment today.
Installing Seamless Gutters in Boca Raton & Beyond
At Nova Gutter Corporation, our gutter company specializes in installing seamless gutters for our customers, both residential and commercial. Unlike traditional gutter systems, seamless gutters are made from a single piece of material. As such, there is nothing within the gutter on which leaves and twigs can snag. This special design feature reduces the likelihood that your gutters will clog.
By preventing clogging, your seamless gutters will perform their protective function in an efficient fashion for longer than traditional gutters would. In this way, you will have to clean your gutters less often. You are guaranteed to be satisfied with this added benefit.
Gutters Designed & Installed Specifically for Your Property
Because each roofing system is uniquely different, your gutters must be custom designed for the specific needs of your property. At Nova Gutter Corporation, our highly skilled and experienced experts have the ability to conduct this customization for you.
Our professionals will personally inspect your property in order to determine the best and safest way to channel water from your roof to the ground around your property. By ensuring that your gutters are placed in the best areas, have the best pitch, and have the appropriate number of down spouts, our contractors can ensure that your property has the best protection possible. Your residence will enjoy the benefits of your custom designed seamless gutter system for years to come. If you are interested in having new gutters installed in Boca Raton, FL or any of the surrounding areas of South Florida, from Jupiter to Homestead, give us a call. Our gutter installation experts will be happy to answer any questions you have about our products, as well as provide you with a free estimate for new gutters.
Gutter Installation
: Why Use Aluminum Gutters?
There are many reasons to choose aluminum gutters in South Florida. For starters, aluminum is inexpensive and non-corrosive - it never rusts! Plus, with aluminum gutters you have a wide range of options when it comes to colors. The electro-static process used to paint is a better choice for the environment versus regular spray painting. It uses a high voltage electrostatic charge which is applied to both the workpiece and the sprayer mechanism. It is incredibly efficient, using 95% of sprayed paint due to reduced over-spray and better wrap-around. After coating, the pieces are then baked so the finish will last for a very long time.
Looking for an environmentally friendly option for your home improvement needs? At Nova Gutter Corporation our aluminum is 100% recyclable. We never dispose of it in a manner that is harmful to the environment. We recycle our excess and also recycle your old gutters. We can help you save money by installing green products designed for your home or office, such as our great selection of seamless aluminum gutters.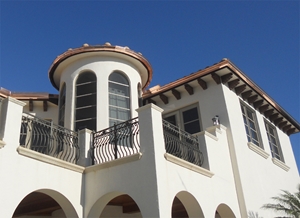 Copper Gutters
Why use copper for your gutters? Copper is used in high-end gutter applications. Its luster and aging properties make it the best choice for homeowners who want to, literally, put a little more sparkle in their homes.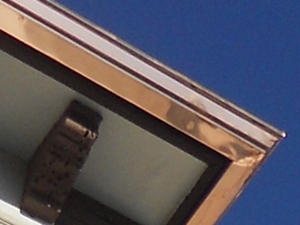 Copper has been used for gutters in homes since ancient times. It is more expensive than steel and aluminum. If you are interested in having copper gutters installed on your home or business, give our experts a call. We'll be happy to provide you with a free estimate for copper gutters.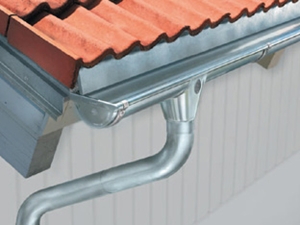 Steel Gutters
There are 2 types of steel gutters: Galvanized and Stainless. Both are very strong and mostly used in commercial or industrial applications.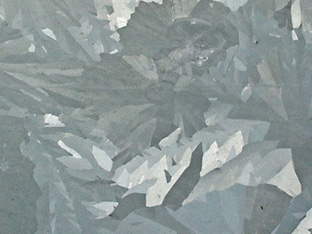 Stainless steel is more durable, rust-free, and it is more expensive than galvanized steel. Galvanized is dipped in materials to make it rust-resistant whereas stainless steel is rust-resistant.
Most experts suggest using stainless steel rather than galvanized steel when building next to the ocean due to its superior rust-resitance quality.
Local
Gutter Installation & Service Pros
Nova Gutter Corporation offers more services than just installing gutters. We also provide gutter cleaning as well as gutter related services such as repairing fascia, installing soffit and siding. The least expensive and best way to keep your gutters in great shape is to periodically clean them. Your car needs a tune-up once in a while, so do your gutters. You will save hundreds, if not thousands, in repairs by periodically checking your gutters and have a professional come and do a total cleaning. Our gutter cleaning prices start at $149 with installation. Call to learn more.
You can rest assured our gutter company in Bocad Raton will always treat you and your property with respect, too. So whatever your gutter related needs are, from routine gutter cleaning to having brand new gutters installed, remember to call Nova Gutter Corporation. We're happy to help!
If you need new gutters or a professional for gutter installation in Boca Raton, FL or the surrounding areas of South Florida, please call 954-380-8242 or complete our online request form.