How Your Home Will Benefit from Seamless Gutters in Boca Raton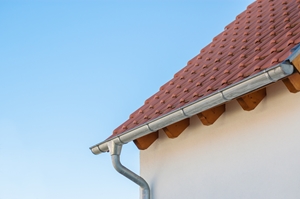 Having well functioning gutters on your Boca Raton home is highly important. Your gutters protect your property from substantial water damage. Because it rains so much in the local area, you cannot forego the responsibility of having gutters on your residence. At Nova Gutter Corporation, our gutter company is here to help you install high quality seamless gutters in Boca Raton.
Our Boca Raton gutter company has been proudly serving the local community for a decade. During this time, we have made it our rule to only provide our customers with the best possible services, including quality seamless gutter installation in Boca Raton. For this reason, we install seamless gutters, which have two distinct advantage over traditional segmented gutters. When you hire our team to install seamless gutters for you, you can feel confident knowing that you will maximize these immense benefits.
Why Are Gutters Important in the First Place
Before getting into the unique advantages of seamless gutters in Boca Raton, FL, it is important to take a step back to understand why gutters are important in the first place. Whenever it rains in the Boca Raton area, a substantial amount of water is collected on your roof. The specific architecture of your home, particularly roof valleys, will channel this water into a stream. Without a gutter system in place, this heavy flow of water will cascade off the side of your room in an uncontrolled fashion.
Over time, repetitive strong streams of water can cause substantial damage to your property. If the stream hits the side of your home, it can harm your paint, siding, fascia, soffit, doors, and windows. As the water pools around your property, it can erode landscaping and cause damage to the foundation of your Boca Raton residence. A properly designed and installed gutter system will eliminate all of these problems.
Seamless Gutters Prevent the Development of Leaks
One of the primary benefits of a seamless gutter system is that it will not develop leaks overtime. Traditional gutters were manufactured in segments. When they were installed, these gutters were kept together and watertight through sealants. After heavy use, the sealant can wash away and leaks can form in your gutters. In contrast, seamless gutters minimize the chances of leaks occurring because there are far fewer areas that must rely on sealants.
Seamless Gutters in Boca Raton Prevent Clogs
One of the most common problems that occurs with gutters is that they will becom clogged with leafs, twigs, and debris. Traditional segmented gutters are highly prone to clogs because the areas in which the segments are connected present a point where debris can snag and collect.
When your hire Nova Gutter Corporation to install seamless gutters on your Boca Raton residence, you will not have to worry about this premature clogs. As such, you will have to clean your gutters less often, which is an absolute plus. You are guaranteed to be completely satisfied with the high level of protection and unique benefits of your new seamless gutter system.
If you are looking for an expert to install seamless gutters in Boca Raton, then please call 954-380-8242 or complete our online request form.