Your Local Gutter Company in Lake Worth, FL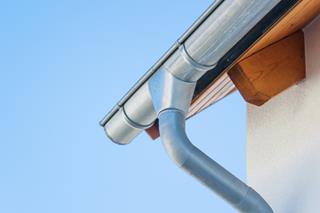 To make sure you get the best results from your Lake Worth gutter company, make it a point to contact Nova Gutter. You're going to appreciate the results we're able to get for you, that's guaranteed.
We're the go-to team to trust for gutter protection and seamless gutters in the Lake Worth area. Contact us now to request a free consultation.
We offer superior results because we use American made premium gutter protection. Exceptional results are our specialty and we work hard to deliver optimal results for every job we do.
Benefits of Seamless Gutters
Savvy Lake Worth homeowners know the importance of having high-quality gutters in place. For many homeowners, this means opting for seamless gutters and here are some reasons why:
Without seams, you can't have leaks at the seams. So, this obviously reduces the likelihood of having leaky gutters. This is better for your home's exterior.
Without seams, it's much less likely that debris will get caught inside the gutters. Gutters with seams have a much higher rate and likelihood of organic debris getting stuck and causing clogs. That also means less water backing up and spilling over which can cause damage to your siding, roof, and foundation.
This makes your home look better. Seamless gutters are better at weathering the tests of time so they will keep looking good, for years to come. You should care about the visual aesthetics of your home and seamless gutters come available in a variety of colors to help perfectly match your home.
What matters most is that you partner with an industry expert to get the job done. This is not a DIY job or something that should be attempted by someone lacking the training and experience for this type of work.
Call us when you need a Lake Worth gutter company.
If you are looking for gutters in Lake Worth, FL, then please call 954-380-8242 or complete our online request form.