Experienced Gutter Pros in Delray Beach, FL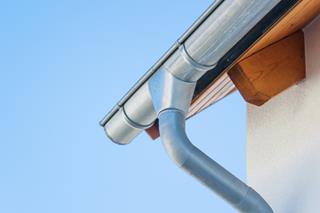 Your Delray Beach area home deserves the best care you can get for all of its components, and when it comes to your gutters, the best care comes from Nova Gutter. Our experienced and dependable gutter company offers a number of great products and services that will keep this component in the best possible shape.
Just a couple of the great products our Delray Beach experts offer are gutter protection and seamless gutters. Both of these installations will help to prevent clogged gutters and all the problems that clogs can lead to. Don't hesitate: Call our dependable team today to enjoy all of the great benefits that our products offer!
Keep Your Gutters Unclogged with Gutter Protection
A clogged gutter is no joke. Unfortunately, it is also nothing too unusual, as leaves, branches, and all other manner of debris are bound to back it up over time. When this time comes, your Delray Beach home could be open to some pretty nasty problems:
Water damage to your roof
Cracks in your home's foundation
Mold development
Before you find yourself grappling with these costly and dangerous issues, you need to take steps to prevent a gutter clog from occurring. A great way to do that is to get gutter protection. Our gutter protection will keep the majority of debris out of your gutters, helping to prevent those issues from happening.
Enjoy All the Great Benefits of Seamless Gutters
At some point, you may find yourself in need of new gutters for your home. Should that time come, you may want to consider seamless gutters. With fewer joints than seamed gutters contain, seamless gutters will greatly reduce the likelihood that a clog will develop.
While offering this perks, seamless gutters also offer some other great benefits. A couple of these benefits include their ease of maintenance and their beauty, which can bolster your home's curb appeal. Call our Delray Beach team today to enjoy all the great benefits that this installation offers.
If you are looking for a gutter company in Delray Beach, FL, then please call 954-380-8242 or complete our online request form.