Should You Install Gutters Yourself or Leave it to the Pros?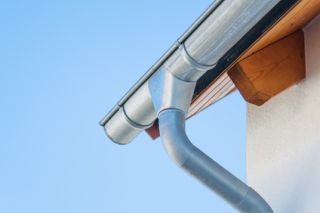 As a Boca Raton homeowner, it only makes sense that you would have pride of ownership. This is one of the most desirable places to live, not just in the state of Florida but in the entire country. This also means that you will probably want to take on some of the tasks around the house, as DIY projects.
Investing your own sweat equity into your dwelling is part of what makes your house more of an actual home. However, what matters the most is that you select do-it-yourself jobs that are appropriate. They should be matched to your skill level and the reality of whether or not the finished project will be the quality that it should be.
Where Do Gutters Fit Into All Of This?
Cleaning your gutters is one thing, expertly installing them is quite another. The bottom line is that gutter installation is something that should always be handled by a trained and seasoned pro, no questions asked. Even cleaning them is best handled by an industry expert, but why?
Any job that requires a ladder should be passed off to a pro, whenever possible. Too many accidents and injuries, some life threatening, result each year from homeowners attempting to pull off a project that requires a ladder. Even for single story homes, why take the risk?
Gutter installation is not just tricky, it is downright difficult to get precisely right. One of the common issues that can occur is creating a defective pitch. This ends up preventing water from flowing towards the downspouts – the entire reason for installing gutters.
Another issue that tends to come up when gutters are not installed by a professional is that the downspout is placed improperly. The other intended purpose for a gutter system is to transport water off the roof and away from the house, avoiding any contact with the foundation of the home. Improperly placed downspouts can end up having the opposite effect.
DIYers also tend to forget the flashing. What this does is expose the wood of your roof to water and organic matter, which leads to rot and insect infestation. In other words, failing to add flashing will eventually threaten the structural integrity of your rooftop.
Ready to Call in the Pros
Savvy locals know that our Boca Raton Gutter Company is one to rely on, in order to get the results that you want. We take great pride in the work that we do which is how we have earned the customer satisfaction rating we have. Let us handle your gutter installation for you, promptly and professionally.
If you need new gutters or a professional for gutter installation in Boca Raton, FL or the surrounding areas of South Florida, please call 954-380-8242 or complete our online request form.