3 Reasons That Fall Is The Most Important Time To Clean Out Your Gutters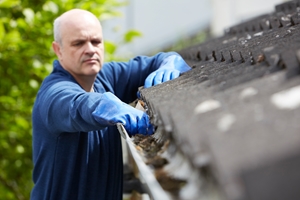 Fall is finally here, and that means a lot of different things to a lot of different people. If you are like most homeowners, you likely have a lot on your plate for the coming months, whether you are prepping and planning for big family gatherings that are just around the corner, you are spending the time enjoying the milder temperatures, picking out pumpkins, or just kicking back and enjoying some football, there really is something for everyone around this time of year. The fall months are also an important time to ensure that your home is prepared for the coming winter, however, and one of the most important things that you can do in that regard is take the time to have your gutters cleaned out. While it is important to keep your gutters clean all throughout the year, fall is an especially important time to make sure you stay on top of this, as the late fall and winter months can be particularly hard on them and will push them to their limits. To highlight the importance of investing in this particular service, our team of professionals have taken the time to put together this short list detailing just a few of the many reasons that fall is the most important time to have your home's gutters fully cleaned out.
Leaves Are Your Enemy
As every homeowner knows, fall is the time for falling leaves, and if you have a lot of tree coverage around your home, the chances are that a good number of those falling leaves are going to wind up on top of your roof and in your gutters. With all of this falling debris, it can be extremely easy for your gutters to get clogged, and when that happens, any water that winds up on top of your roof for any reason, might have trouble finding its way to the ground. While this isn't usually something you have to be too concerned about during the summer when the rain is coming down, winter showers combined with leftover fall debris can be a recipe for disaster, and could have a number of horrible implications for your home's roof.
Critters & Pests Will Be Nesting
Right now in the fall, before the temperatures actually start to drop too low is the time of year when most of the critters and pests around your home are going to be looking for a good place to bed down over the coming winter, and if your gutters are stuffed with leaves and debris, it can be a very tempting location for them to do so. Bugs, birds, and even rodents would all be more than happy to make their nests in your leaf-stuffed gutters, and some of these critters will even attempt to burrow into your home itself as the temperatures continue to drop over the coming months. Having to root rodents and insects out of your attic space can be next to impossible depending on how long they have been in place, and in addition to this inconvenience, it can also create unsafe conditions for you and your family around your home. The easier solution is to make sure your gutters are cleaned out this fall to help avoid the issue altogether.
Gutter Companies Are Ready To Help
Fall is the peak season for gutter cleaning services, and most companies are already going to be geared up and ready to help. While it is possible to take care of your gutter cleaning by yourself, it can be dangerous work and it is actually much easier than you might think to cause unintentional damage if you don't know what you're doing. The safer alternative would be to call in the professionals and leave the dangerous work to them. In this way, you don't put yourself at risk, and you can rest assured that the results of your gutter cleaning are going to be immaculate.
If you are looking for an expert for gutter cleaning in Boca Raton, then please call 954-380-8242 or complete our online request form.