Care Tips for Your Residential Seamless Gutters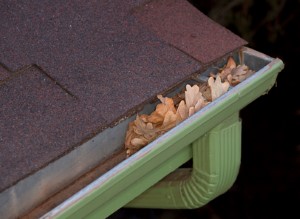 One of the main reasons to add seamless gutters to your Boca Raton home is because they require little maintenance. Adding features like this to your home is as much about simplifying your life as it is about beautifying your home. While this type of gutter system is virtually maintenance-free, there are some steps that have to be taken, in order to address minimal upkeep. Your home is your biggest and most important investment, so it makes sense to want to take the best care of every aspect of it. Gutters are necessary in order to help protect both your roof, and the foundation of your home. Opting for seamless gutters is the best way to do, just don't make it a point to neglect to take care of them.
What You Need to Know
It would be an erroneous cal; to make to neglect to take care of your seamless gutters, once they are in place. While they do not require as much care, and can go for a while between services, there is a minimal amount of care that should be invested.
While blockages are less likely to occur, they still can. The more debris that gathers, the more damage that can occur. Your gutters can become weighed down and pull away from the wall. Plus stagnant water creates an excellent breeding ground for mosquitoes.
Don't forget that the downspout is also an important aspect of your overall gutter system. While the gutters collect water, the downspout is what sends this water away from your foundation. If anything compromises the structural integrity of your downspout, you will have resulting problems with your gutters.
Above all else, make it a point to hire true industry experts, in order to get superior results. This is where the pros here at Nova Gutter Corporation can get the job done. We will provide you with the finest in quality workmanship in Boca Raton and beyond.
If you are looking for an expert for gutter cleaning in Boca Raton, then please call 954-380-8242 or complete our online request form.